The Law Offices of Tasha N. Paris, P.C.
1007 7th Street, Ste. 307
Sacramento, CA 95814
Telephone: 916-444-6100

Email: tashaparis@sbcglobal.net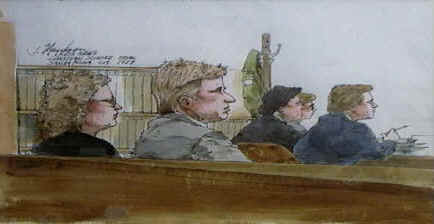 Criminal Defense Litigation

The Law Offices of Tasha N. Paris provides legal consultation and litigation services on all criminal matters.
We are not a legal clinic but a full service law firm with extensive experience in criminal litigation. We are attorneys licensed in all courts of the state of California and in the United States District Court for the Eastern District of California and engaged in the private practice of law. We are not a legal clinic where your only contact may be with a paralegal or law clerk. Your matter will be handled by an experienced criminal attorney who has litigated hundreds of criminal.
Every case is thoroughly investigated and evaluated to ensure that your legal rights are protected and that all legal remedies are sought.


Your rights if you are arrested. Know your rights!

Driving under the Influence Information.